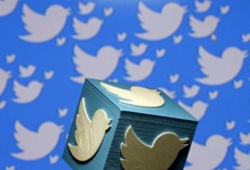 In an effort to rein in employees leaving the company, Twitter Inc. has been doling out stock and cash incentives, as per the Wall Street Journal.

Depending on the number of days employees started their job at the company Twitter has been granting them varying amount of stocks with the intention of making up for the value they lost since joining the company said the Wall Street Journal citing sources who are familiar with the matter.

The cash offerings the company has been handing out to its employees range from $50,000 to $200,000 so as to keep them employed in the company for the next six months to a year.

With its stock depreciating in value Twitter has been struggling to keep the talent in the company as stagnant growth and stock graph of the company has raised questions regarding its future.

Already four leading executives has left the company since January, which marks the biggest change in its leadership since Jack Dorsey, its CEO returned last year.

Having returned to the company he founded, Dorsey has disclosed that he will be providing a third of his stock, which amounts to 1%, to the employees equity pool.

Last month, Dorsey had spoken about "bold thinking" and "hiring and investing in talent".

Twitter could not be reached for comment outside regular U.S. business hours.