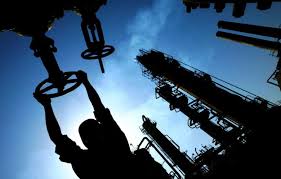 Aiming to build support for an OPEC plan to reduce output one day after OPEC members were unable to agree on how to implement the deal, officials from OPEC and non-member oil producing countries met on Saturday.
Only the representative of non-OPEC Azerbaijan made comments supportive of the need for producer action to help prop up prices while arriving for the meeting with OPEC's High Level Committee of exporters.
"Today we will discuss the recognized positions of countries, first of all the OPEC countries," Azerbaijan's energy minister Natig Aliyev told reporters outside OPEC's headquarters.
"Just one week ago we met with the president of Venezuela," he added, in reference to the south American OPEC member which has been pushing for measures to support prices.
"Venezuela and Azerbaijan agree that some measures will be taken to stabilize the market. We agreed the price of oil can be around $60 per barrel," he said.
Weighed down by persistent oversupply and squeezing the incomes of exporting nations, oil is trading closer to $50 a barrel, less than half its price of mid-2014.
Other non-OPEC officials did not mention joint producer action.
"We just hope the price will react and it will increase," said the deputy minister for Kazakhstan when he was asked about what he hoped the meeting would achieve.
His country was attending only as an observer, Brazil's representative said.
"Brazilian production will increase in the next few years," said Brazilian official Marcio Felix.
So far without making public comment in Vienna, also attending the meeting is Russia which is one of the world's top producers. And I recent months the non-OPEC oil producer has been supporting action with OPEC to prop up prices.
Moscow was still willing to freeze its output levels if OPEC agreed to cap its production, Russian energy officials reportedly told the gathering, said the media quoting two OPEC sources.
"Russia is ready but they want to see in detail figures agreed for yesterday," one of the sources said. Russia would freeze if OPEC agreed to reduce output, reported the media quoting another source.
Earlier sourced had also said that amid objections by Iran which has been reluctant to even freeze its output levels, an OPEC-only meeting of officials to work out the details of a plan to reduce oil production failed to reach agreement after hours of talks on Friday.
In an effort to help prop up prices and what was in fact OPEC's first output cut since 2008, reduction of OPEC oil production to between 32.50 million and 33 million barrels per day, was agreed to last month in Algiers by the members of the Organization of the Petroleum Exporting Countries.
The OPEC High Committee will make recommendations to the next OPEC ministerial meeting on Nov. 30 bit it does not decide policy.
Mexico, Oman and Bolivia were other non-OPEC nations sending representatives to Saturday's talks.
(Source:www.reuters.com)