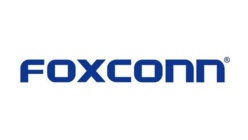 Facing increasing heat from investors regarding aspects of its corporate governance, Viacom has appointed the former vice chairman of Verizon Communications Inc. as its lead independent director to counter the growing clamor from investors.

Yesterday, Frederic Salerno pledged that he would represent the company's shareholders and work towards improving the performance of the board by better management coordination, including in potential mergers and acquisitions.

Ever since Viacom voted to make Philippe Dauman, its executive chairman, it has been looking for an independent member to join its board. Salerno has replaced Sumner Redstone despite calls from the media mogul's daughter for an "independent voice" in that position.

Around a quarter of the independent votes went against Salerno's reelection, which marks a new low of support from board members. Investors however cheered the move which reflected in its stock moving up by 3.7%.

Salerno's talk of being involved in mergers and acquisitions comes in the wake of his predecessor saying the company wanted to sell a "significant stake" in Paramount.

"The priorities are that we clearly understand the strategic plan that exists and to make sure it's holistic enough for each and every one of the directors to not only understand it but to be able to input their views as to the doability [and] the appropriateness," said Salerno in an interview after the announcement.

He went on to add, "We will make sure that we represent all shareholders, which is important in a controlled company."

Institutional Shareholder Services, a proxy advisor, had recommended that Viacom investors withhold their support for six of the company's directors, including Salerno, who chairs the compensation committee, citing concerns arising out of executive pay.

Institutional Shareholder Services advisory comes in the wake of Viacom awarding Dauman a $54.2 million pay package in the last fiscal year, despite the company's shares falling by as much as 44%.

Salerno's view on the compensation package is that a sizeable portion of Dauman's compensation package is in equity and not cash. He disputed the perception that Viacom's board was somehow beholden to Dauman.

"It is a high number in comparison to the industry. No one denies that, but it's a number that is not high in comparison to the peer group," said Salerno.

As per PHJ Partners, a corporate governance consultancy based out of Portland, Maine, 80% of Viacom's Class A voting shares are owned by Redstone's family. This undermines Salerno's independence.

"His actual level of independence is probably questionable," said Hodgson.

Salerno response was with a majority of independent shareholders supporting his candidacy, he viewed his role as "a matter of refinement" rather than "revolutionizing" the board.

The issue essentially boils down to Manuela Herzer, Redstone's ex-girlfriend who filed a lawsuit questioning his mental competence, which investors picked up on. Redstone removed her last year as his health care agent in favor of Dauman.

As per Sal Muoio, an investment firm with top voting shares, the move is certainly in the right direction. Viacom's board needs an independent director.

"They absolutely should have this. I always thought that was standard operating procedure for companies that have the CEO as chairman," said Muoio.