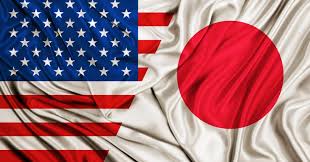 The United States and Japan have agreed on an initial trade deal that could be signed in New York later this month by the US president Donald Trump and Japanese Prime Minister Shinzo Abe, said Trump.
However, reports quoting top Japanese officials claimed that a deal is yet to be arrived at.
Complete
details of the trade agreement have not been made public yet.
The announcement made by Trump has not made it clear whether the trade deal between the trading partners would cater to one of the main demands of the Japanese industry – a pledge by the Washington that it would not invoke national security tariffs under Section 232 of US trade law, which can go up to 25 per cent, on Japanese auto and auto parts exports.
Japan would be reconfirming this issue with the US at the final stages of the negotiations, said Japanese Minister of Foreign Affairs Toshimitsu Motegi, who is in charge of talks with US Trade Representative Robert Lighthizer during a news conference.
No added car tariffs would be imposed by the US till such time that the two parties were engaged in trade talks according to a September 2018 agreement between them, Japanese officials have said.
About two-thirds of the US trade deficit with Japan is because of the cars that are imported from Japan into the US and is a tariff is imposed by the US on car and auto parts, it would be a big blow for the Japanese economy that is reliant on trade.
According to reports, it is expected that Japan would open up its beef and pork segment and reduce import tariffs for the same from the US to levels that have been agreed under the multilateral Trans-Pacific Partnership (TPP) agreement. That move would enable Trump to send a positive message to one his important domestic constituents – the US farmers, as he prepares to run for a second term as president of the country. Following the withdrawal of the US form the TPP by Trump in 2017, the US farmers had been put at a disadvantage with respect to the other countries exporting the products to Japan because the TPP tariffs were much lower than the current import tariffs of Japan.
The deal would also allow Abe to keep a promise he made to his domestic producers. It is expected that US will also scrap a 200-tonne annual low-tariff quota for beef importing into the country which will be beneficial for Japanese farmers. It would give Japan the beef trade status as Australia, New Zealand and Canada, said reports in the Japanese media.
The deal would however will not include Japan increasing its total feed corn imports which simply front-loads three months' worth of roughly 2.75 million tonnes of imports
,
said reports quoting Japanese officials. How much feed corn is to be imported is determined by private companies.
Reports also suggested that tariffs on US wine imports will be phased out by Japan over a period of five to seven years which would be similar to what has been agreed to according to the eight-year TPP timeframe.
(Source:www.aljazeera.com)