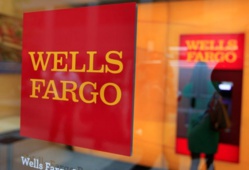 The Securities and Exchange Commission of the United States has charged a unit of banking giant, Wells Fargo & Co as well as an agency from the Rhode Island with civil fraud arising out of a bond deal from a now defunct company founded by Curt Schilling, a former pitcher from Boston Red Sox.

The Securities and Exchange Commission has said that Rhode Island's economic development agency and Wells Fargo Securities have defrauded investors so as to finance a company called 38 Studios. The 38 in 38 Studios, is after Schilling's Major League jersey number.

The SEC has further disclosed that its charges stem from the $75 million bond that Rhode Island's economic development agency had come out with in 2010, so as to supposedly spur economic development in the island nation.

As of now, Wells Fargo has challenged the SEC's allegation and has responded to them saying it will answer the same in court, as per its spokesman.

Meanwhile, as per as per a spokeswoman from Rhode Island Commerce Corp, the country's economic development agency, it is in the process of reviewing the SEC complaint. Significantly, the agency had previously accused Wells Fargo of not disclosing material information regarding the 38 Studio deal to its board and investors and in its lawsuit had two of Well Fargo's former executives have landed in its lawsuits.

Rhode Island's agency had loaned $50 million to 38 Studio which demanded an additional $25 million so as to produce a video game. As per the SEC charge, 38 Studio defaulted on the loan and failed to produce the video game.

As per the SEC, Wells Fargo, its leading banker in the bond offering along with Peter Cannava, have been charged for misleading investors by not disclosing a side deal that they had entered with 38 Studios, resulting in Wells Fargo receiving nearly double of its due compensation

Brian Kelly, Cannava's lawyer, has dismissed the SEC's allegations, describing them as ones which "lack merit."

Already Keith Stokes and James Saul, two former executives from Rhode Island agency, have settled the charges without denying or admitting the allegations, said the SEC. They will each be shelling out $25,000 in penalty and will be disbarred from participating in any future municipal securities offerings.

Their lawyers did not return calls requesting comment.

The two are the former executives who have now been named in the SEC's latest lawsuit.

Interestingly, Rhode Island agency's financial advisor in this particular deal, First Southwest Company LLC, is also suing 38 Studios. It had earlier settled allegations of not properly documenting its services by not admitting or denying earlier SEC findings.

Its lawyer did not return a call requesting comment.

In 2012, 38 Studios had said, it has assets worth $22 million and liabilities amounting to $150 million. Schilling had then said the company personally cost him $50 million.