Sarbec Cosmetics is the first French independent and family-based group of cosmetics. Which technology enabled you to rank among the leaders of this market?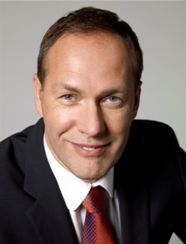 Eric Jacquemet
Sarbec Cosmetics designs, manufactures and sells health and beauty products. Our professional core is cosmetics and we have developed our know-how around this passion. Because we don't limit ourselves to designing cosmetics and fragrances. We master each step of the process, which makes us able to guarantee our products' quality and traceability. Our four production plants enable us to manufacture these products ourselves. This unique position is, in my opinion, one of the key-factors to the group's success, both in France and abroad.

Moreover, thanks to a constant innovation effort, we are able to create new products which are in phase with cosmetic trends. Health and beauty products are not regular products: we need to go way beyond the consumer's functional needs and inject a very important "glamorous dimension" into this market. We have therefore taken hold of the luxury codes, and reinterpreted them.
These know-hows serve our brands, such as Corine de Farme, Jacomo or Inessance, but also distribution and luxury brands, which we cannot name, due to a confidentiality agreement. To this day, our output reaches 140 million products per year, in the world.
Almost half your turnover is earned abroad. How did you build this strategy?
The group aimed to build itself with fragrance and cosmetics brands with international dimensions. It is highly rewarding for the mid-sized business that we are to export our know-how, employ 600 people and line up 10 subsidiaries in the world. This strategy was launched by Patrick van den Schrieck, my father-in-law, when he ran the group. This requires a certain level of audacity, because penetrating new foreign markets requires time and getting used to different consumption habits. We are also the global distributor for a product known throughout the world: the Evian spray. I am pursuing, nowadays, this strategy, and aiming at consolidating our positions in the 115 countries where we operate. Today, we manufacture and sell 5 products every second.
Corine de Farme stood out as the group's flagship. Is that surprising for a natural cosmetics brand?
Indeed, the little workshop where a few plant-based fragrances were produced has greatly changed! But we have kept the spirit of our grandfather, Paul Duprez, who created the brand in 1969. Corine de Farme was built around this concept of nature. The first formulae are still to be found, years, later, in our baby care department, which is our historical branch. We then expanded our know-how so as to offer health and care products, enriched with natural extracts, for the entire family.

Of course, Corine de Farme's growth hinges on the consumer's current enthusiasm for natural cosmetics. Our three-generation-old plants expertise gave us a unique position, that of a natural cosmetics brand adapted to sensitive skins. And, in all likelihood, to have a little head start on a trend which, I believe, will last durably on the cosmetics market. But, in order to last, one must innovate, as we do with organic homeo-beauty.
What is this innovation?
Corine de Farme designed a unique concept in 2011: organic homeo-beauty. It betokens the brand's will to keep its DNA, which favors plants and flowers. In layman's terms, our scientists select appropriate doses from purified plants and flowers so as to design products which respect the most sensitive skins.

We have broken down this expertise within a wide range of health and beauty products, from eye-area cream to cleansing milk. Since we produced this concept, several of our products were awarded by the Beauty Victories, where a jury of consumers select their favorite products, each year. Our cleansing micellar foam was awarded in the 2016-2017 edition. That is very satisfying for all of our R&D teams.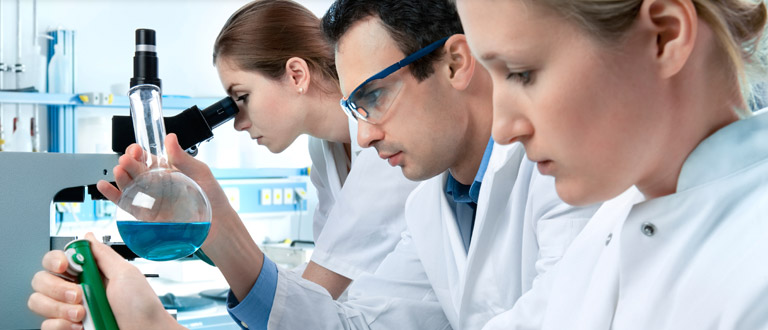 You recently opened a new laboratory in France. Could you tell us more about this new step?
R&D is one of Sarbec Cosmetics' spearheads: We use 4% of our turnover to innovate. Our teams, led by a pharmaceutical doctor, carry out 500 projects per year, 40% of which reach the market. And to strengthen our momentum, we have significantly invested and inaugurated a new cutting-edge laboratory. The surface was multiplied fourfold, and the staff was increased with 5 recruits. We aim to meet our own brands' innovation needs, such as for Corine de Farme, but also to satisfy the customers for whom we work, and whose needs are on the rise. This new step will increase our agility on this highly competitive market.
Is this also a way to confirm your « made in France » positioning?
Absolutely. We chose to install our new lab within our headquarters, in the North of France. This was guided by our will to offer health and beauty products, 100 % made in France. The « French » brand brings unique credit to our products. Consumers trust French cosmetics and it is this same expertise which our customers are after. Actually, our muse is Miss France, who is the ambassador for French beauty. We are proud to stand among the companies which export their know-how.
Any projects you wish to share with us?
I, along with our teams, wish to consolidate our international presence, namely in countries where we already operate. The cosmetics market is constantly growing and we are surrounded with opportunities: our job is to seize them. Perspectives are particularly promising in Asia. Moreover, in the beginning of October, we will start the construction of a new conditioning and manufacturing unit of 18 000 square meters, which will carry our main production site's area to 60 000 square meters, in Neuville-en Ferrain, in France. This extension will double the production capacities by 2017 and thus our customer's needs.