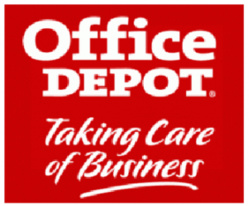 The proposed merger of Office Depot Inc. with Staples Inc. got a little more complicated with an executive from Amazon providing testimony which bolstered the existing wariness of U.S. regulators a propos this deal.

Last year the U.S. Federal Trade Commission had filed a lawsuit in order to block the Office Depot purchasing Staples for $6.3 billion, since it felt that it would hurt the competition and lead to higher prices for consumers.

A federal judge is now weighing its options so as to decide whether it will issue a preliminary injunction to block the proposed merger. Amazon's testimony could play a big part of that decision as the company is perceived as a big player in the office supply business.

Today, Amazon's executive will be cross examined by lawyers from Staples.

Yesterday, on the second day of the hearing, the vice president of Amazon's Business unit, Prentis Wilson, testified that Amazon does not bid for customer's business, that it had no large corporate customer and that it did not stock its shelves.

Wilson's testimony amounted to supporting the FTC's point of view that Amazon is not in a position to provide the same level of service such as Office Depot and Staples.

Amazon Business, which started its operations in 2015, is now slowly gradually starting to respond to a few corporate customers. Currently it allows companies to pay on credit instead of purchasing goods and paying for them up front. It also allows companies to approve purchases by their employees.

Wilson has clarified that Amazon Business responds to requests for proposals, essentially bids, only in a "limited way". It does not create customized company specific catalogs or stock its shelves for companies.

"At this point, Amazon Business does not negotiate contracts with large business customers," said Wilson.

When question if Amazon was the primary supplier to any company whose total revenues were over $250 million, Wilson replied "Not to my knowledge, no."

Diane Sullivan, Staples Lawyer, had stated during her opening argument, that her client feared Amazon, since in 2015, it had plans on entering the office supplies business.

The hearing could last for at least two more weeks.