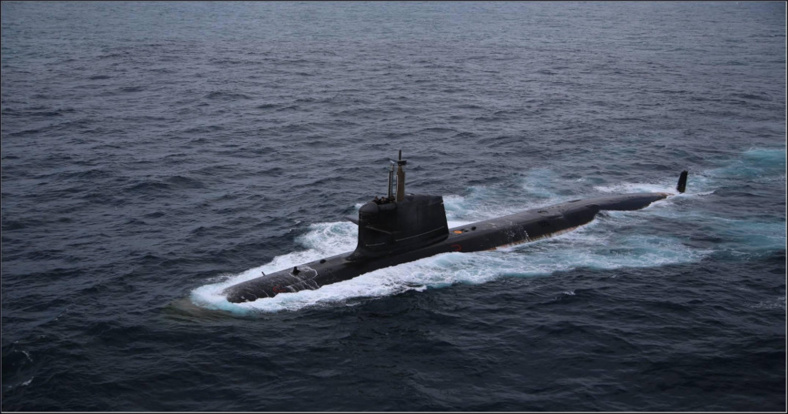 French shipbuilder Naval Group is striking while the iron is hot, with two large successful contracts signed recently. With its strengthened position on the export market, the builder of the Barracuda- and Scorpene-class subs is getting ready to develop sales worldwide. Up its sleeve, a unique strategy of local partnerships and state-backed technology.
The recent sales from French Naval Group to Australia and Brazil are good enough news, by themselves. Australia has just endured thirty years of hardships due to the mismanaged program of the Swedish Collins-class and hopes to restore its naval power. Brazil is ramping up its submarine fleet and aims at becoming South America's leader in territorial water control. The new projects will secure Naval Group's expertise for the 20 years to come, but the French shipbuilder has no intention of stopping there. With a
tightening of ties
to Italian shipbuilder Fincantieri planned in the short run, Naval Group will further secure its destiny in surface ships engineering .
In both cases, Naval Group has engaged in local partnerships. The contracts are not limited to the warships being built and then delivered: Naval group establishes the development program with a large share of the work occurring within the client's country (a concept known as work-sharing). Additionally, the contracts include a technology transfer clause, securing the fact that the purchasing country will have entire control of its own fleet. This represents one of the main aspects of Naval Group's new export strategy. For instance, Naval Group has recently established a Dutch subsidiary, Naval Group Netherlands, to secure a role in the Royal Netherlands Navy's Walrus-class submarine replacent program, considered as a priority by Dutch Defense Minister Ank Bijleveld.
In recent decades, many countries which have purchased submarines found themselves entirely dependent upon the supplier to carry out maintenance and upgrade work of the subs, and the subsequent relationship
did not always go well
as
Australia experienced
with Swedish Kockums.
But Naval Group's main asset is its technology. Development costs soared over the latter half of the 20th century, placing private shipyards at risk of launching research programs, and then lacking the funds to finish them. In that perspective, the engineering firm, in need of funds, could be forced to rush development and sell misdesigned or misproduced ships. In the case of Germany's recent troubles, the frigates which were recently sold had inoperable command centers, weighed far too much, and tilted to starboard. But Naval Group, despite being a private firm, is within the French State's immediate gravity circle. The win-win relationship for the French state also benefits export clients, as State support guarantees that long and arduous development programs will be carried out, no matter what. Paris, which has the luxury of having one of the most advanced shipyards in the world nearby, keeps its industry on top of the game. Whereas Germany withdrew its support to its national shipyards due to recent mishaps, leading to botched projects. Defense specialist
Anne Bauer
writes: "
Naval Group, the builder of military ships, did the math: in thirty years, the shipyard of Lorient built 29 frigates, including 16 for France and 13 for export. Conclusion: without exporting, the construction site would not have survived. What was true yesterday is even more so today. Britain, which exported its last submarine in 1991, has failed to maintain its skills and remains in the game only thanks to its American allies. Conversely, the German market was not enough for TKMS to win
".
The French expect to find the Russians and the Chinese on their way. The United States keeps its technology to itself and forbids exports, and other European shipyards have basically run themselves out of business. However, Naval Group is confident that its strategy will enable it to keep the high end of the market. French technology will give it an edge against the Chinese, who aim for the lower end of the market (Chinese export subs are basically cheap copies of Kilo-class submarines). Defense specialist Mikhail Voytenko
writes
: "
China succeeded in copying the engine and installed China's homegrown version in its 039B conventional submarines, spending almost 10 years in developing a brand new type of engine entirely with China's own intellectual property. Just how good this brand-new type is (and how much of it is genuine Chinese intellectual property), is anyone's guess. It's what China claims, nothing more than that.
" As for Russia, Naval Group feels sure that customers will prefer the local partnership and full-autonomy that it gives them, to suffocating and complicated relationships with Moscow (or Beijing). The Nuclear Threat Initiative
writes
: "
Historically, Russian and earlier Soviet submarine design and construction for export were handled by a large number of shipyards and bureaus, including: the Northern Machine-Building Enterprise and Zvezdochka State Machine-Building enterprises in Severodvinsk; the Amur Shipyard in Komsomolsk-na-Amure; and the Zvezda Shipyard in Primorskiy Krai
."
Naval Group has changed its strategy from sub and ship building to sovereignty providing. With the constant development of submarine technology, programs have become scarily complex for purchasing countries, who fear that projects will collapse under the weight of their own intricacies. As submarines became central elements of naval power, countries started regarding them as key points of sovereignty. Naval group embraced that view and built its successful strategy on it. In the wake of the recent contract with Australia, Naval Group CEO Hervé Guillou
said
: "
This country wants to get sovereignty, the full maritime enterprise on their side and that's fine. That's what we've been contracted for. That's what we will deliver
."