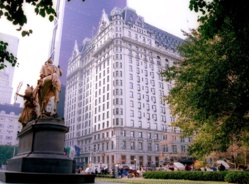 As per a news report from Bloomberg, New York's Plaza Hotel will go under the hammer in the coming month.

Simon and David Reuben who holds New York Plaza Hotel's mortgage has scheduled a foreclosure for April 26, reads the Bloomberg report, citing a source.

The components that will be on sale includes its hotel rooms, retail space and its restaurants. The package deal includes the Dream Downtown hotel as well.

The Plaza Hotel could not be immediately reached for comments.