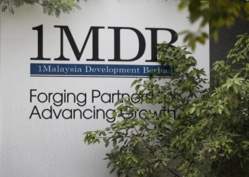 As per Bloomberg, Tim Leissner, a former banker from the Goldman Sachs Group Inc. has been by the U.S. Justice Department in a money laundering case related to 1Malaysia Development Bhd.

As per sources who are familiar with the matter at hand, just days before Goldman Sachs confirmed that Leissner has parted ways with the U.S. bank, Leissner had been issued a subpoena in late February.

Citing sources, Bloomberg has reported the Leissner, who used to be the chairman of Goldman's Southeast Asia business since mid-2014, had facilitated the sale of U.S. dollar bonds for 1MDB, a Malaysian state investor.

Currently the Justice Department's kleptocracy asset-recovery unit is investigating whether funds were misappropriated from 1MDB, by politically connected people in Malaysia.

A spokesman for Goldman Sachs in Hong Kong declined to comment.

The FBI nor the U.S. Justice Department could not be reached for comments outside regular business hours.

Leissner or his representative was not immediately available for comment.

Last October, a spokeswoman for the FBI had disclosed that the U.S. government was reviewing Goldman's business relationship with the Malaysian wealth fund as part of a broader, wide-ranging investigation into 1MDB.