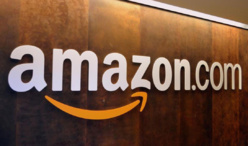 Job postings can be quite revealing. Going by
Amazon's job posting
on Glassdoor, it is cooking up quite an initiative for virtual reality.
As per the ad spotted by
UploadVR
, Amazon is in the market looking for a Senior Software Development Manager who will lead a team in building a virtual reality experience within the framework of Amazon video.
Although it is understandable that Bezos and his team will not provide a full disclose during an ad post, this could however be an app for Amazon's upcoming VR headset, similar to that of Hulu's and Netflix or it could be something that is part of a bigger plan
As per the ad post, "Entertainment is evolving rapidly. The future will not be limited to passive 2D experiences. The Virtual Reality team will explore and create the platform and interface for immersive storytelling. This will include an ingestion and playback platform for Virtual Reality experiences."
It wouldn't be too off the mark if one were to bet that Amazon has something deeper going on that just create virtual reality experiences. The second and third lines in particular hint at something much bigger. Perhaps, Amazon is looking to build a platform, in YouTube style, for virtual reality videos.
This move by Amazon was only natural. Given its size, it was only a matter of time, Amazon dipped its feet into the VR waters. This move is certainly not surprising. It's now only a matter of time before the behemoth makes its VR intentions clear and starts offering its videos to us consumers.