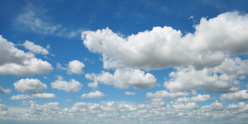 Google Inc. has achieved an important milestone as far as its cloud-services are concerned, it has managed to convince corporate clients, including Home Depot to move some of its data on its servers.

Flagged yesterday by Greg DeMichillie, a Google executive, the deal is set to be formally announced sometime today. The step clearly highlights the gains made by Diane Greene, who co-founded VMWare and joined the search engine giant last year. The Google platform has gained significant traction under her leadership.

VMWare sells its "virtualization" technology for improving the efficiency of data centers to many of the same clients that Google Cloud is targeting. Many of its prominent cloud services customers are now internet-based companies.

The addition of Home Depot to its customer basket will surely bolsters its standing among more traditional brick and mortar businesses. Home Depot has more than 2,000 stores in Canada, Mexico and the United States.

On its part, Home Depot has declined to provide any information that details its dealings with Google.

As per analysts at Goldman Sachs, Google's cloud business generated around $500 million last year. Although that is peanuts compared to the $74.5 billion revenues of its parent Alphabet Inc., the cloud business though is one of the fastest growing sectors of the IT industry.

As per Synergy Research, in the previous financial year Google was placed No. 4 in in the cloud business industry and had a market share of 4%. IBM stood third with a market share of 7%, while Microsoft's Azure had cornered 9% of the market and Amazon's AWS ruled the segment with a massive 31% market share.

Google though is steadily inching its way up. Apple, a long time user of Amazon's AWS and Microsoft's Azure service has shifted over to Google for its own iCloud service, as per an industry executive. Spotify, another high profile client with Amazon's AWS has said, it would use Google cloud for some of its computing infrastructure.

On its part Google is ramping up the number of data centers across the world: it has launched 2 new regional data centers in Japan and Oregon, bringing the total number of regions it serves to 5.

Today Greene will be kicking off its cloud computing conference in San Francisco wherein she is expected to outline her strategy in what is her first major appearance since joining the search engine giant.