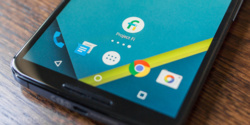 After more than a year since its launch, Google has finally made its Project Fi initiative accessible to all Americans. Like it normally does, Project Fi was earlier an invite only project.

As of yesterday, anyone in the U.S. can now sign up for Project Fi, which aims to provide a simpler data-centric wireless service without you shelling out huge monthly recurring bills. You can obviously opt out of the program at any point of time.

In order for you to join Project Fi, you will need a Project-Fi friendly smartphone, such as a Nexus 5X, 6 or 6P, or a tablet such as Nexus 9, Galaxy Tab S or any newer iPads.

For those who want a stock android experience, Google is sweetening the deal by offering Nexus 5X at a discount. You will have to pay as little as $199 if you activate the service at the time of purchase.
If you are in the market for a mid-range Android Smartphone, this is an amazing deal.