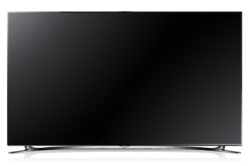 As per a senior Samsung executive, the electronic manufacturing giant does not perceive any significant threat to its television business in the event of a successful takeover by Foxconn of Sharp Corp, a player in the display manufacturing sector.

During a press conference, Kim Hyun-suk, head of Samsung's TV business, disclosed to reporters that Samsung, the world's No.1 TV manufacturer by market share, currently buys panels from the Sakkai plant which is a joint venture between Foxconn and Sharp.

"Of course it's hard to predict what might happen in the future ... but I don't expect any material changes in our business," said Kim.