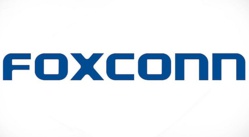 Japan's Jiji News has reported that Foxconn is likely to substantially reduce capital injunction into Sharp Corp by approximately 100 billion yen ($898 million) from its earlier figure of 489 billion yen.

The acquisition of Japanese Sharp Corp by Taiwan's Foxconn had earlier got jilted when at the last minute it chanced upon previously unknown liabilities.

Earlier last month, Sharp had stated that it would issue $4.4 billion worth of new shares, which will provide Hon Hai, also known as Foxconn, a two-thirds stake in the company.

Japan's Jiji News has further reported that Foxconn is in the process of reviewing the merger in the light of the deteriorating conditions in Sharp's earnings in the current financial year along with projected future earnings.

Furthermore, Foxconn is slated to lower to the purchase price of the new Sharp shares, which was earlier planned at 118 yen per share. If the merger goes through, Foxconn, will want to retain its two-third stake in Sharp.

The Japanese news wire said, by the end of this month, Sharp aims to hold a board meeting which will essentially decide its fate, including its new rescue deal.

Sharp was not immediately available for comment.