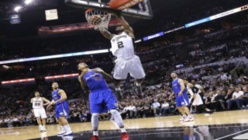 In case you had any stray doubts regarding Comcast's ability to seriously improve your television-watching experience, the cable giant is trying to make its efforts abundantly clear such that even a visually impaired person can see it.
Comcast has just
acquired OneTwoSee
, a tech startup company located in the Philadelphia-area that has played a significant role in the upgrading of Comcast's X1 set-top box in the last year.
With this acquisition, it would be reasonable if not smart of you to expect more real-time sports-related stats and other perks become central to your TV watching experience.
More significantly, OneTwoSee's efforts wont be stuck to just television, expect to see more of its technologies with other companies and on other platforms – such as smartphones – in the near future.