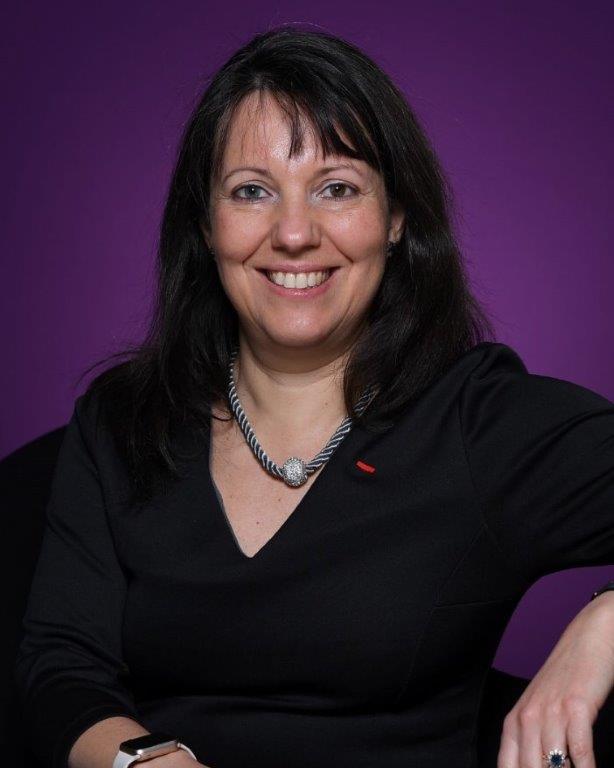 Citelum now generates more than 75% of its revenue internationally. What is the story behind your success?

To have any kind of success in a country, you must establish yourself on a long-term basis. This is necessary to understand the local context and give yourself time to succeed. When I talk to the country directors, they tell me that they have been through difficult times and that many countries are experiencing periods of geopolitical turbulence. The recipe is therefore patience, listening and building a relationship of trust with our customers.

Tell us a little more about how you contribute to urban development and what are some of the projects you are currently working on.

We have many ongoing projects of all sorts, but I could give a few varied examples that show what role we play in local communities.

In Brazil for example, I find the Sao Luis city project, in the north of the country, very interesting. We are working on making it easier for city services to intervene quickly. To this end, we have set up an interface between our digital platform Muse and the teams that manage the city's lighting and services for accelerated data processing.

In Albuquerque, USA, we participated in making significant energy savings and updating infrastructure that was very outdated. We also enabled the development of asystem for license plate reading and communication with law enforcement to combat car theft.

But we are also happy to participate in social inclusion projects. In Barcelona we set up a very nice operation with a local association called "Tot Raval". Artists took pictures of people in a humbleneighborhood and unemployed people made shapes out of these pictures to create Christmas decorations.

At the head of Citelum since 2016, you immediately put an emphasis on the company's CSR policy. Why is this so important to you and what are the broad lines of this policy?

When I became head of Citelum, I already had management experience and always considered it to be crucial to give meaning to the company. If the company has no reason to exist, it cannot motivate its employees. That is why it is essential for me to give a social utility to the enterprise. As soon as I arrived, I asked employees about their motivations and based on these results, we developed our mission. For us it is about creating a better world through lighting.

On the other hand, a mission must be embodied. It cannot just consist of empty words or a few lines on a business proposal. False promises in this domain are very damaging in my opinion. Whether a customer or an employee, the gap between promise and responsibility is very unpleasant. It istherefore primordial that this promise be translated into tangible actions on a daily basis. Moreover, with transparency in information and all the means available to raise awareness, companies that are not responsible will no longer be able to hide. For me, the company of the future will be responsible or disappear.

Urban planning is increasingly taking environmental issues into account. How do you collaborate with the local authorities' demands in this regard?

First of all, energy saving is at the heart of our operations and in some cases, we can make cities reduce their energy consumption up to 70%.Generally speaking, we are very concerned about the environmental impact of our projects and absolutely avoid waste and recycle everything we produce. When we are located in countries that do not pay much attention to these issues, we even do waste treatment in place of local authorities.

As a multinational company, we are often called upon to travel by plane. End of 2018 we signed a partnership with Reforest'Action with whom we compensate our entire carbon footprint by planting trees. Moreover, we choose where to plant the trees and oftenoffer this to our clients. Finally, our employees join our action by participating in planting actions themselves. For the 25th anniversary of Citelum in 2018, I did not want to offer plastic gadgets to employees, so I gave them little trees to plant in France with Reforest'Action

As your sites are all over the world, how do you guarantee the same level of safety requirements wherever you are?

Our safety requirements are very high, and they are the same wherever we are. The life of a Chilean or an Indian is as important to us as that of a Dane or a Frenchman. In fact, our high standards are being noticed and I am very happy to see that our clients have acknowledged this. We apply a prevention policy that revolves around three axes.

First, the means and tools to work. For example, one of the first things I did was to ban bamboo ladders that were used in India. In Chile we imposed the use of protective masks for electricians, unworn until then.

Then concerning the qualifications. In Europe there are strict rules supervising the workforce, but in the world, we do not always have these regulations. We therefore provide training to our employees when they do not have the necessary skills, through the training academies we set up in many places.
Finally, the involvement of managers in the field. Personally, I conduct about twenty safety inspections per year throughout the world. All managers are trained to detect risks and train teams on these issues. We work in regions where accidents happen frequently, and we are far ahead of the curve. In one of our main cities in Spain, the client even went so far as to summon the three service providers and recommended that the other two take the example of Citelum.

Locally you work with subcontractors, how do you ensure that all your collaborators integrate and apply your CSR policy?

We have the exact same requirements for our subcontractors as we have for our employees. In our contract specifications, all these criteria are clearly specified, and we organize information meetings with our subcontractors to train them on all of these topics. When our service providers do not comply with what is asked of them or do not take these concerns seriously enough, we part with them. And this applies to safety, environmental, ethical and compliance issues.