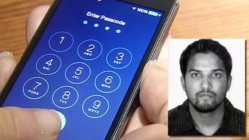 An Israeli company called Cellebrite, which provides mobile forensic software, is helping the United States with its attempt to unlock the iPhone of the shooter in the San Bernardino, California shooting case, as per the Israeli newspaper Yedioth Ahronoth.

The Israeli daily has reported citing confidential anonymous sources that if Cellebrite succeeds in its efforts, the FBI will no longer have to depend on Apple Inc. for its expertise.

When asked to respond to requests for comments on this matter, officials from Cellebrite declined comment.

Apple is currently engaged in a legal fight with the DOJ over a judge's order demanding that Apple write new software to disable the passcode that is protecting the shooter iPhone 5C.

Both parties were set for a face off in court, however at the very last minute the federal judge agreed to the government's request to postpone the hearing since a "third party" has come forward to present a possible means to access the contents of the encrypted iPhone.

This development could help resolve the high-stakes legal battle which has attracted and brought to attention a broader debate on the issue of data privacy in the United States.

Israel based Cellebrite is a subsidiary of Japan's Sun Corp. Its revenue streams come from two businesses: while one deals with technological aspects for mobile retailers, the other specialises in forensic systems used by law enforcement agencies, intelligence and the military to retrieve data stored inside mobile devices.