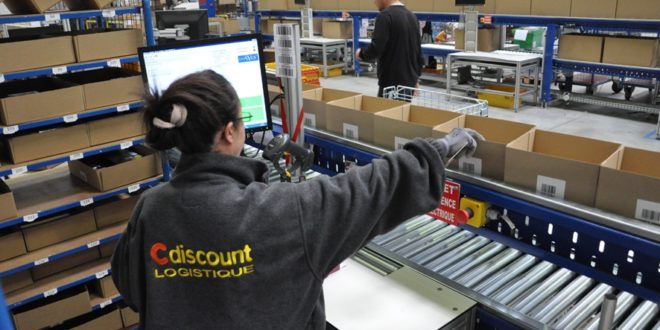 "Alongside Japan's Rakuten, France is one of the only countries in the world where Amazon has a serious competitor," Cdiscount's Emmanuel Grenier said in September.

One in three French online shoppers in France is a customer of Cdiscount, which was created in 1998 and initially sold only DVDs and CDs. The total customer base of the company is estimated at 8.6 million, and more and more customers are signing up for Cdiscount's loyalty programme. The company now commands 8,2% market share. In contrast, its closest competitor in France, Vente-privee, only has 3.8% of the market. Cdiscount is within striking distance of Amazon in terms of monthly visits to its website – the French company can boast 20 million visitors per month, while Amazon has 28 million.

The Casino Group business owned by Jean-Charles Naouri has focused its brand on providing discounted prices for its customers, ranging from Michael Kors, Lacoste, and Gucci to electronics brands like Samsung and Apple. The site boasts 9,000 partner sellers over a wide range of categories, including furniture, baby supplies, sporting goods, electronics, furniture, and toys, for a total of 40 million products available on its site. Amazon has more than 10,000 sellers, but Cdiscount is closing in.

"We are the least expensive in the market," Grenier said. A subsidiary of Casino Group since February 2000, Cdiscount has come a long way from its CD and DVD years. It began adding to its product line in the early 2000s, focusing on household appliances like washing machines and refrigerators and eventually moving to a broader range of products.

Household appliances remain a major seller for the site, with washing machines and ovens accounting for a third of sales volumes. This focus on home goods helps consolidate Cdiscount's market share in France: household appliances is one area where the mega American store does not dominate. Cdiscount is also making a remarkable breakthrough in the field of home furnishing.

The company has now extended its offerings into services. It has branched out into insurance, consumer loans, travel, mobile communications, and electricity, and is soon going to offer discounted concert and events tickets. In a hat-tip to Bordeaux, location of the company's headquarters, Cdiscount also has a cellar of 7,000 wines from which customers may choose. "Everything is discount-able," Grenier said.

The company isn't resting on its laurels, however. Though it already has nine mega-storage facilities located throughout France, it plans to increase its storage capacity by one-third as it anticipates continued customer growth.

Though an attempted expansion to Asia and Latin America in 2014 did not fare so well, the company has set its sights once more on markets outside of France, this time aiming to target Belgium, Spain, Italy and Germany in the coming year – which will provide a 200 million-strong customer base to the French business.

The company will also deliver internationally: orders placed in Belgium and Spain are expected to be delivered within 2 days, while orders logged in Germany and Italy can be delivered within three days.

Cdiscount will also be selling its wares on local partner websites, including Real in Germany and ePrice in Italy, which should boost its sales in these new markets. The company will work with ColisExpat for delivery services.

Amazon remains the model to follow, but Cdiscount has done that with aplomb and is reaping the rewards. The company has even borrowed Amazon's sales-boosting strategies of "Prime Days", now launching similar promotional days for members of Cdiscount's loyalty programme.

Cdiscount is also taking another page out of Amazon's book, following the global behemoth's lead in setting up brick-and-mortar locations to propel sales. Cdiscount "corners" can be found in many Géant superstores throughout the country, which has the added benefit of helping increase the company's visibility to new potential customers.

The company is also following Amazon's lead in creating a similar marketplace where merchants can sell their wares directly via the Cdiscount website, with Cdiscount pocketing commissions from 10% to 12% of sales. This model generated €1.2 billion for the company in 2017 alone.

However, Cdiscount has one particular edge over Amazon: all sellers must provide French-language customer service, while Amazon suppliers are often located internationally and cannot offer help to French-speaking shoppers.

Now, the brand hopes to make its French nationality a competitive advantage over Asian and American competition, both in France and in the four new target markets. Cdiscount's CEO is confident that the company can be "a serious challenger for Amazon in these four countries," he said.

The company has a lot of room to grow, Grenier insists. In the next few years, Cdiscount aims to improve and develop a subscription basis, which offers free and unlimited delivery, and also extend grocery partnerships with the Franprix brand. In a way, the brand has been able to get the best of both worlds by drawing on Amazon's experience, while adapting to the expectations and lifestyle of European consumers.