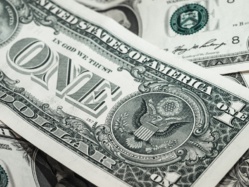 China's equivalent to America's Amazon, the Alibaba Group Holding Ltd has disclosed that it has completed a funding round.

As per its statement, investors who have funneled in their money into the concern includes China's Primavera Capital, Singapore's Temasek Holdings, Malaysia's Khazanah Nasional Bhd and and GIC Pte Ltd.

Alibaba however did not disclose the logistics of the new funding rounding including whether it was routed through new equity shares or how much money was Cainiao able to raise.

As per the Alibaba, this was the first ever funding round for Cainiao, since it came into being three years ago. At that time, Alibaba along with a group of Chinese logistics company had said that they would invest 100 billion yuan ($15.40 billion) over a span of five to eight years in order to develop a national logistics network.

It is not yet clear whether Cainiao has spent the aforementioned amount. Furthermore, a spokesman for Alibaba declined to comment.

However, with e-commerce spreading its wings and reaching traditional beyond urban hubs, China's fragmented package delivery industry is slowly getting into shape with Alibaba in the lead. It is in the process of creating a more robust logistic network.

This new round of funding can be considered strategic since with this Cainiao is partnering with the delivery business. It already crunches a whole lot of data, including order trends, smart package delivery routes, and weather patterns to boost logistical efficiency.

In fact, Alibaba has said it would collaborate further with investors so as to further build on its "big data logistics network".

Of late, Alibaba has been busy keeping JD.com, a smaller rival firm, at bay whose business model prioritizes efficient control of a large logistics network, such as Amazon's.