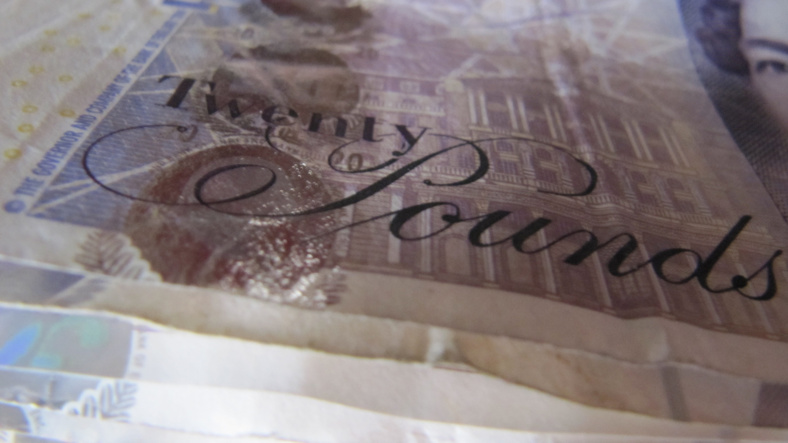 According
to Business Wire, "
A trusted partner and global security expert serving its clients since 1842, Oberthur Fiduciaire is one of leading private security printers in the world, now serving 70 countries. Oberthur Fiduciaire is a specialist in the design and production of banknotes, associated security features, checks, and secure documents
." Since the Savare family acquired it in 1984, Oberthur has been constantly expanding, focusing tighter on its core skills, and increasing its turnover. In the most recent development, it has made a noticeable entry on the Eastern European market, with a new partnership (production-inclusive) with the Bulgarian National Bank:
"After doubling our banknote production and delivering a record 4.2 billion banknotes in 2012, the FCO Group will, for the first time in its history, operate a second site for manufacturing banknotes. This next stage in our development will allow the Company to continue to grow, and will therefore consolidate our position among the leaders of the banknote industry
" said Thomas Savare, CEO of Oberthur Fiduciaire
.
Additionally, Oberthur Fiduciaire
recently gained control
of Arjowiggins, a secure paper producer, in order to complete its vertical integration strategy and improve its response time and quality control capacity.
Oberthur Fiduciaire entered the printing business in 1842, and proved a key player in the standardization of the industry, namely by creating the first colors repository - thus turning what was a purely a traditional production market into an industrial game. Ever since, it has been chartering, documenting and structuring the business, injecting computer power into it, and making it mass-producible. While constantly improving its technical capacities, Oberthur Fiduciaire is cautious not to lose the art of draftsmanship. Somehow, adding fine-quality art and image to the product tells the client: "we are so good at the technical level, that we had time to spare to make the product beautiful too".
And yet, despite a world-embracing strategy, it stays very close to its historical and geographic origins. How can a business be tomorrow's key player, if it keeps reminiscing on yesterday? For instance, despite opening production capacities in Bulgaria, Oberthur applies the same production standards as in its home production plant in France, so as to align the entire production apparatus on the highest level - hence the purchase of Arjowiggins. In a nutshell, whatever the investments made into new production sites, Oberthur applies only one quality-management rule: all products must comply with the same quality thresholds, so as to remain always ahead of the ECB standards, and quality, supply chain security and reporting must answer to strict control procedures.
What Oberthur is doing, in fact, is basing its strategy on what one could call the Royal Ascot effect. In 2012, the
internationally-famous racehorse track tightened the dress code
considerably, banning certain types of clothes from the outfits deemed admissible into the race-grounds. When the organizers were asked why they had tightened the dress-code, they answered that, to their surprise, the request had come from the guests themselves, who wished to be more constrained. In keeping with the British tradition of taste and excellence, the British wished to play the elegance game at a harder level: being unique and special (one comes to the Royal Ascot to be noticed, not to blend in).
Oberthur Fiduciaire is exactly in this configuration: it operates in a very small technological window, and must yet stand out. Most of yesterday's secure printing technology cannot be used by Oberthur Fiduciaire in their production lines, because it has existed for too long and is likely to be mastered by counterfeiters. And most of tomorrow's secure printing technology is currently on drawing boards. This represents the most exciting challenge for banknote producers. Oberthur's CEO Thomas Savare testifies: in his own words, "
innovation is a tradition in our company
". Over 70 patents are registered by the firm, covering magnetic bands, scanner-resistant inks, holograms and dynamic embossing.
Oberthur's challenge is precisely to inject French art and finesse in a product where one would not expect it. With such drastic security features to be respected, one could understand if banknotes and secure documents were exclusively technically, and had no artistic or aesthetic shine to them. But that would make the products stale and faceless.
Thomas Savare knows that a robustness and solid engineering are vital to products, but not enough: getting the job done will require in-depth assessment of cultures, national identities, and historical background in order to report it into the graphics. He
says:
"
Through the expertise we have developed over time, with central banks from around the world, we have perceived how important the symbolism within a banknote is to our clients. A banknote is an integral element of a nation's identity. It must reflect its history, its culture, and cornerstone of common values, and symbols of national pride such as historical figures or monuments which resonate in the citizen's minds. In a way, it is a nation's binding element."
Although companies like Oberthur Fiduciaire show that it can be done, it is no easy task creating a brand image which combines secular know-how and high-tech performance. If too much focus is placed on the vintage origins of the company, it will seem relinquished to yesterday's news. If too much focus is given to tech, at the expense of age and identity, your brand will blend in with all the others who claim to have outstanding technology. But if the right balance is found between what the products are and what they seem, they will blend into the collective memory of the nation.