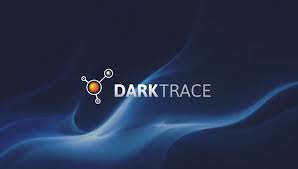 $65 million in a funding round led by U.S. private equity giant KKR has been raised by Darktrace, a U.K. cybersecurity firm that positions its software as the "human immune system" for networks, the start-up announced recently.
While new investors TenEleven Ventures and
SoftBank
joined the round, existing investor Summit Partners also contributed. Autonomy founder Mike Lynch's Invoke Capital also backed up the British start-up.
Darktrace's solution can detect cyber-threats in real-time and the company's security team or the software is able to take action to protect the system as it sits in the middle of an organization's computer network.
Machine learning capabilities – advanced algorithms that can adapt and learn is being developed by the start-up. The "biological principles of the human immune system" is the basis of its machine learning techniques, Darktrace says.
According to Juniper Research, cyber-crime forecast will cost businesses over $2 trillion by 2019 as hackers pose a huge threat to businesses. Cybersecurity companies have gained traction as some of the biggest organizations in the world have been victims of cyber-attacks.
Established players such as FireEye and Symatec are being challenged by start-ups like Darktrace. Machine learning solutions are becoming increasingly important as cyber-attacks get more sophisticated.
The ability for hackers to program machines to carry out attacks is a new threat identified by Darktrace. As computers are able to adapt their own attack methods, it can be hard to stop as in this way machines are attacking machines.
Hacker locking a person's files and then demanding something in return for unlocking them is another attack that has been named as ransomware and one that has been on the increase.
Antigena, which the chief executive describes as "machine fighting machine tech", was released by Darktrace to combat these threats. Antigena allows a business's network to battle back against invading threats.
"We have some early customers using Antigena, and what we have seen as the first use case is slowing down the attack, allowing humans to catch up. One example of that would be Ransomware. We could detect ransomware as soon as it hit the machine, slow it down and stop it getting to the back-up servers," Nicole Eagan, CEO of Darktrace, told CNBC in an interview.
Founded in 2013, the start-up claims to have over 1,000 customers on board and has already grown to 300 employees. In the latest financial year, it has achieved over 600 percent revenue growth, Darktrace said.
Darktrace faces competition from a number of players even as cybersecurity has been one of the hottest sectors in the start-up world for investment. For example, cybersecurity start-up LightCyber raised $20 million last month.
A product called a "behavioral attack detection" platform capable of fighting against threats that have got past traditional security controls is owned by LightCyber.
Apart from entering new markets such as Latin America, hiring employees, opening offices on the ground and improving its technology, the $65 million funding will help Darktrace expand further into the U.S. and Asia, Eagan said.
"We are going to continue to invest in R&D. The initial Darktrace product is fully developed with a lot of the focus on machine fighting machine and the new wave of artificial intelligence attacks, so we will continue to build out our machine fighting machine tech," Eagan said.
(Source:www.cnbc.com)