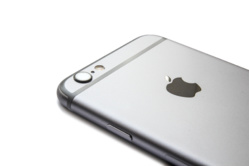 If his calculations are correct, the iPhone 7 will be as thin as the tablet iPad Air 2 and the latest model of the iPod touch with the case's thickness of 6.1 millimeters. According to Kuo, Apple would have to wait for another generation to create a record-thin iPhone: aluminum case, which will be used in iPhone 6s and iPhone 6s plus, will not allow the device to be thinner than 7 mm. Apple will introduce iPhone 7 in 2016, the analyst say.
- Apple and its suppliers have invested a lot in technology Force Touch in 2015, and we believe that the 2016 model will follow the same concept," - said Kuo. Force Touch function determines the strength and type of a user's touch on the device's screen, thus expanding the possibilities of interaction with it.
The case thickness of iPhone 6, the newest of the presented models on the market today, is 6.9 mm.
Apple's presentation of new products and solutions is scheduled for September 9, and will be held in the Bill Graham Hall in San Francisco. It is expected that the company will present iPhone 6s and iPhone 6s plus smartphones.
In late August, in the press there were rumors that the minimum amount of memory to store user data iPhone 6s estimated at 16 gigabytes.
The reason for the rumors was the publication of photos of stickers for the smartphone's supposedly original packaging, on which there is the model name of "iPhone 6s" (presumably, the new product, not yet officially presented, will get such a labeling) and the amount indicated as 16 gigabytes.
Prior to that, media and social networks has been suggesting that the minimum amount of memory in Apple's new generation of smart phones will be equal to 32 gigabytes. Such a change, experts say, would be logical, especially considering another rumor, according to which a 12 megapixel camera replaced 8-megapixel in the iPhone 6s.
source: appleinsider.com