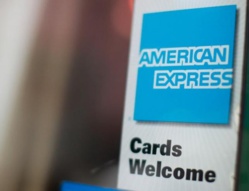 With the news of Wells Fargo & Co potentially acquiring American Express Co leaking out, its shares rose by a little more than 1%.

Fox Business News has reported that the credit-card company could be either acquired by the banking giant Wells Fargo or by another financial company.

Shares of American Express rose by 1.2% to $59, after briefly touching its session high of $59.48.

A spokesman for Wells Fargo has labelled the report as untrue.

A spokeswoman for American Express has responded to requests for comments saying the company does not comment on speculations and rumours.