I guess before we begin, it will be helpful to know your professional background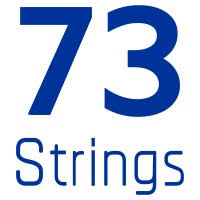 © 73 Strings
Yann Magnan: Sure, I was EMEA head of Duff & Phelps, overseeing more than 25 offices and service lines including Valuation, Disputes, Corporate Finance, Restructuring, Tax & Compliance. Before that, I was a partner with EY Transaction Advisory Services. By qualification, I am an engineer from Ecole Centrale Paris.

Abhishek Pandey: I was also part of Duff & Phelps. I was part of India leadership team and established New Delhi operations from scratch, and was heading service lines like valuation, restructuring, and corporate finance at various points of time. I started my career with Deloitte. By qualification, I am an MBA from INSEAD.
So, I am assuming you both met during your previous employment, but how did you really come together for this?
Yann Magnan: Both of us have been working on our own projects with our own vision. But the more we interacted informally, the more we realized that there were several overlapping elements in each of our visions. I was reflecting on creating a global advisory firm with a more empowered regional leadership model to enhance client confidence. I always had a technology angle in my mind attached to that vision, but Abhishek was thinking about it at an altogether different level. Very quickly we realized that by aligning both visions, we will be creating something very powerful.
Abhishek – why did you leave a good job, What idea did you have and what was so compelling?
Abhishek Pandey: I was perfectly happy with my job, but I realized that sooner or later technology was going to disrupt the way investment decisions and investment monitoring was happening. I found a good team in my colleague Sambeet Parija and other team members and I thought I really want to be disruptor side rather than disrupted side.
So, what exactly is the vision you have on 73Strings? And how do you plan to achieve it?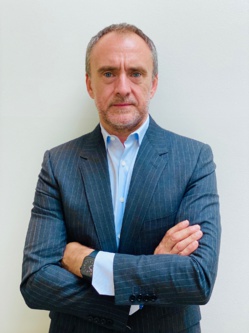 Yann Magnan - 73 Strings
Yann Magnan: Our broader objective is to make capital more efficient, and we plan to achieve that by infusing technology to help our clients at each step of the capital allocation process, and past the allocation, in monitoring and financial reporting processes.

Our objective is to fuse the best of advisory thinking with the best of tech to help our clients get more accurate insights, and maybe additional insights which were not even possible in a human only model. We use and develop AI-based algorithms to create efficiently powerful insights, providing analysts with more quality time to do what they are best placed to do, i.e. form opinions, make choices and judgment calls.
I think I cannot end this discussion before knowing what 73 Strings means?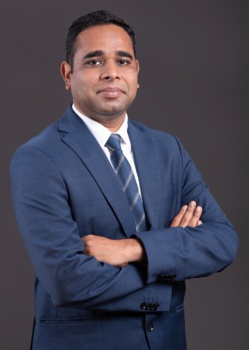 Abhishek Pandey - 73 Strings
Abhishek Pandey: We are living these days in a different world where data is growing exponentially, but a lot of that is text or images and not numbers. Whereas the financial advisory world is very used to analysing just numbers. So, we wanted to combine the power of text and image with numbers to provide new dimensions of analysis. That is why we have both number and text in our name, and both put together are an image. 73 is a number with several mathematical properties and you can say strings would mean text in computer language. I am also a fan of both physics and the Sitcom called Big Bang theory, if you have watched it you would know what I am talking about.