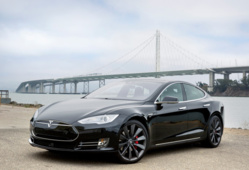 Despite existing franchise laws that do not permit an auto manufacturer to own and operate a dealership in the state of Virginia, Tesla Motors Co. has said it will "vigorously defend" itself against Virginia Automobile Dealers Association's (VADA) lawsuit that is aimed at barring it from opening a second company-owned dealership in Virginia.

In several states, despite existing franchise laws, Tesla Motors intends to more stores.

In an e-mailed statement, Tesla Motors has described VADA's lawsuit as "…entirely without merit."

It went on to say, "Tesla has always complied with the terms of the parties' settlement agreement" which came about in 2013 based on which the company has opened its dealership in northern Virginia.

In February 2015, a Tesla dealership opened in Tysons Corner, a suburb of Washington, D.C.

Tesla Motors has clarified that as per the 2013 agreement, there is nothing that bars it from opening future dealerships in the state. Interestingly VADA has taken just the opposite stance in its lawsuit filed in Fairfax County, Virginia.

The 2013 agreement was reached as a compromise between Tesla, the commissioner of the Virginia Division of Motor Vehicles and the VADA.

"We will vigorously defend against VADA's lawsuit and continue to fight for our customers and consumer freedom in Virginia," said Tesla in a statement.